Here in this post, apart from Cancers Impact Factor, I have tried to compile all the necessary information a research scholar would seek before publishing an article in the journal.
About Cancers Journal
Cancers is a peer-reviewed, open-access journal of oncology, published semimonthly online by MDPI.
Cancers Impact Factor
Impact Factor (IF) or often called journal impact factor (JIF) is an index provided by an analytics company named Clarivate. The impact factor is calculated by dividing the number of times the articles are cited in the last two years by the total number of publications in those two years.
Total Citations in 2020 and 2021 = 500
Total Number of Publications in 2020 and 2021 = 100
Impact Factor of the Journal in 2022 = 500/100 = 5
Cancers Impact Factor (2019-2022)
Cancers Impact Factor 2017 – 6.537
Cancers Impact Factor 2018 – 6.102
Cancers Impact Factor 2019 – 5.742
Cancers Impact Factor 2020 – 6.860
Cancers Impact Factor 2021 – 6.575 (updated 29 June 2022)
Cancers Impact Factor 2022
Cancers H-index
The h index is a metric for evaluating the cumulative impact of an author's scholarly output and performance; measures quantity with quality by comparing publications to citations.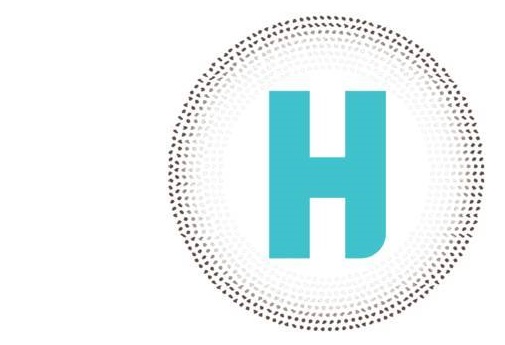 The h index of Cancers Journal is 92, which means among all the published articles in this journal, 92 of these publications have received at least 92 citations each.
Cancers Journal Metrics
Cancers CiteScore
CiteScore (CS) of an academic journal is a measure reflecting the yearly average number of citations to recent articles published in that journal.
Cancers SCImago Rank
The SCImago Journal Rank (SJR) indicator is a measure of the scientific influence of scholarly journals that accounts for both the number of citations received by a journal and the importance or prestige of the journals where the citations come from.
| Year | SCImago Journal Rank (SJR) |
| --- | --- |
| 2018 | 2.142 |
| 2019 | 1.938 |
| 2020 | 1.818 |
| 2021 | 1.349 |
Cancers Editorial Board Members
Below are the latest editorial board members of Cancers
Editor-in-Chief – Prof. Dr. Samuel C. Mok
Associate Editor-in-Chief
Prof. Dr. Mary Frances McMul
Dr. Deepak Nagrath
Prof. Dr. David Wong
Section Editor-in-Chief
Dr. Farrukh Aqil
Dr. Ronald de Krijger
Prof. Fiona Lyng
Prof. Dr. Massoud Mirshahi
Dr. Nicola Amodio
Prof. Dr. Sanjay Gupta
Prof. Dr. Massimo Di Maio
Prof. Dr. Alexandre Escarguei
Dr. Kevin Camphausen
Prof. Dr. Donat Kögel
Dr. Carlos S. Moreno
Dr. Jason Roszik
Dr. Barbara Wegiel
Dr. J. Chad Brenner
Dr. Dario Marchetti
Dr. Subbaya Subramanian
Dr. Giovanna Tosato
Cancers Publication Fee
Cancers is an open-access journal. The publication fee for Cancers is 2400 CHF (Swiss Francs) (excluding taxes).
Cancers Review Time
Cancers prioritizes rapid publication and uses single-blind peer review, which is standard across Cell Press journals.
| | |
| --- | --- |
| Initial decision to review | 18.5 days after submission |
Cancers Reference Style
The reference list should include the full title, as recommended by the ACS style guide.
Journal Articles:
1. Author 1, A.B.; Author 2, C.D. Title of the article. Abbreviated Journal Name Year, Volume, page range.
Books and Book Chapters:
2. Author 1, A.; Author 2, B. Book Title, 3rd ed.; Publisher: Publisher Location, Country, Year; pp. 154–196.
3. Author 1, A.; Author 2, B. Title of the chapter. In Book Title, 2nd ed.; Editor 1, A., Editor 2, B., Eds.; Publisher: Publisher Location, Country, Year; Volume 3, pp. 154–196.
Unpublished materials intended for publication:
4. Author 1, A.B.; Author 2, C. Title of Unpublished Work (optional). Correspondence Affiliation, City, State, Country. year, status (manuscript in preparation; to be submitted).
5. Author 1, A.B.; Author 2, C. Title of Unpublished Work. Abbreviated Journal Name year, phrase indicating stage of publication (submitted; accepted; in press).
Unpublished materials not intended for publication:
6. Author 1, A.B. (Affiliation, City, State, Country); Author 2, C. (Affiliation, City, State, Country). Phase describing the material, year. (phase: Personal communication; Private communication; Unpublished work; etc.)
Conference Proceedings:
7. Author 1, A.B.; Author 2, C.D.; Author 3, E.F. Title of Presentation. In Title of the Collected Work (if available), Proceedings of the Name of the Conference, Location of Conference, Country, Date of Conference; Editor 1, Editor 2, Eds. (if available); Publisher: City, Country, Year (if available); Abstract Number (optional), Pagination (optional).
Thesis:
8. Author 1, A.B. Title of Thesis. Level of Thesis, Degree-Granting University, Location of University, Date of Completion.
Websites:
9. Title of Site. Available online: URL (accessed on Day Month Year).
Unlike published works, websites may change over time or disappear, so we encourage you create an archive of the cited website using a service such as WebCite. Archived websites should be cited using the link provided as follows:
10. Title of Site. URL (archived on Day Month Year).
Cancers Endnote Style
You can download the Cancers Endnote Style and Cancers Zotero Style
Cancers Abbreviation
The ISO 4 standard abbreviation for abstracting, indexing and referencing purposes of Cancers is "CANCERS."
Cancers Acceptance Rate
The acceptance rate of a journal is the ratio of the number of articles submitted to the number of articles published.
The average acceptance rate of Cancers journal is 22%
Cancers Indexed in
Science is indexed in Scopus, SCImago, Web of Science, and UGC journal ranking
Read More