Here in this post, apart from PLoS ONE Impact Factor, I have tried to compile all the necessary information a research scholar would seek before publishing an article in the journal.
About PLoS ONE Journal
PLoS ONE is a peer-reviewed open access scientific journal published by the Public Library of Science since 2006.
PLoS ONE accepts research in over two hundred subject areas across science, engineering, medicine, and the related social sciences and humanities.
PLoS ONE Impact Factor
Impact Factor (IF) or often called journal impact factor (JIF) is an index provided by an analytics company named Clarivate. The impact factor is calculated by dividing the number of times the articles are cited in the last two years by the total number of publications in those two years.
Total Citations in 2020 and 2021 = 500
Total Number of Publications in 2020 and 2021 = 100
Impact Factor of the Journal in 2022 = 500/100 = 5
PLoS ONE Impact Factor (2017-2022)
PLoS ONE Impact Factor 2018 – 3.240
PLoS ONE Impact Factor 2019 – 2.740
PLoS ONE Impact Factor 2020 – 2.776
PLoS ONE Impact Factor 2021 – 2.766
PLoS ONE Impact Factor 2022 – 3.752 (updated 29 June 2022)
PLoS ONE Impact Factor 2022
PLoS ONE H-index
The h index is a metric for evaluating the cumulative impact of an author's scholarly output and performance; measures quantity with quality by comparing publications to citations.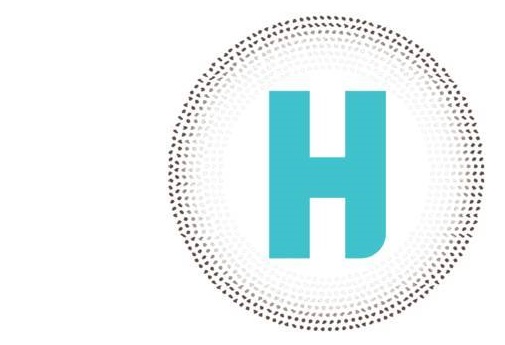 The h index of PLoS ONE Journal is 367, which means among all the published articles in this journal, 367 of these publications have received at least 367 citations each.
PLoS ONE Journal Metrics
PLoS ONE CiteScore
CiteScore (CS) of an academic journal is a measure reflecting the yearly average number of citations to recent articles published in that journal.
PLoS ONE SCImago Rank
The SCImago Journal Rank (SJR) indicator is a measure of the scientific influence of scholarly journals that accounts for both the number of citations received by a journal and the importance or prestige of the journals where the citations come from.
| Year | SCImago Journal Rank (SJR) |
| --- | --- |
| 2018 | 1.100 |
| 2019 | 1.023 |
| 2020 | 0.990 |
| 2021 | 0.852 |
PLoS ONE Editorial Board Members
Below are the latest editorial board members of PLoS ONE
Editor-in-chief
Deputy Editor-in-chief
Managing Editor
Behavioral and Social Sciences, Neuroscience, Mental Health
Yann Benetreau – Division Editor
Vanessa Carels – Senior Editor
Avanti Dey – Associate Editor
Steve Zimmerman – Associate Editor
Katrien Janin – Associate Editor
Public Health and Medicine
James Mockridge – Division Editor
Marianne Clemence – Senior Editor
Tom Phillips – Associate Editor
Lucinda Shen – Associate Editor
Lorena Verduci – Associate Editor
Jamie Royle – Associate Editor
Emily Alcock – Associate Editor
Johannes Stortz – Associate Editor
Life Sciences
Alejandra Clark – Division Editor
Miquel Vall-llosera – Camps Senior Editor
Sebastian Shepherd – Associate Editor
Jianhong Zhou – Associate Editor
Thomas Tischer – Associate Editor
Physical Sciences and Engineering
Carla Pegoraro – Division Editor
Hanna Landenmark – Senior Editor
Natasha McDonald – Associate Editor
Hugh Cowley – Senior Editor
PLoS ONE Publication Fee
PLoS ONE is an open-access journal. The publication fee for PLoS ONE is given below
Registered Report Protocol $1,380
Registered Report Article $800
Lab Protocols $1,135
Study Protocols $1,805
All other articles $1,805
Publication in any PLOS journal is free for authors whose research is funded primarily (50% or more of the work contained within the article) by an institution located in a Research4Life Group A country.
Authors from Group B countries who need additional support should apply for PLOS Publication Fee Assistance (below) instead of Research4Life
PLoS ONE Review Time
The average time for PLoS ONE first decision from Editor is around 14 days.
| | |
| --- | --- |
| PLoS ONE First Decision – Editorial | 14 days |
| PLoS ONE First Decision | 43 days |
Jul – Dec 19
Jan – Jun 20
Jul – Dec 20
Jan – Jun 21
Jul – Dec 21
Time to First Editorial Decision (Rejection or Peer Review)
13
12
16
12
15
Time to First Decision
47
44
47
48
53
Time to Final Decision (Rejection or Acceptance)
88.5
83
84
90
105
Time to Acceptance
141
144
149
157
170
Time to Publication
162
169
162
170
177
Time from Acceptance to Publication
9
13
11
10
9
Desk Rejections without peer review (%)
22.3%
23.0%
22.8%
22.30%
21.80%
Acceptance Rate
43.3%
48.2%
48.6%
PLoS ONE Reference Style
PLoS ONE uses the reference style outlined by the International Committee of Medical Journal Editors (ICMJE), also referred to as the "Vancouver" style.
| | |
| --- | --- |
| Published articles | Hou WR, Hou YL, Wu GF, Song Y, Su XL, Sun B, et al. cDNA, genomic sequence cloning and overexpression of ribosomal protein gene L9 (rpL9) of the giant panda (Ailuropoda melanoleuca). Genet Mol Res. 2011;10: 1576-1588. |
| Accepted, unpublished articles | Same as published articles, but substitute "Forthcoming" for page numbers or DOI. |
| Online articles | Huynen MMTE, Martens P, Hilderlink HBM. The health impacts of globalisation: a conceptual framework. Global Health. 2005;1: 14. Available from: http://www.globalizationandhealth.com/content/1/1/14 |
| Books | Bates B. Bargaining for life: A social history of tuberculosis. 1st ed. Philadelphia: University of Pennsylvania Press; 1992. |
| Book chapters | Hansen B. New York City epidemics and history for the public. In: Harden VA, Risse GB, editors. AIDS and the historian. Bethesda: National Institutes of Health; 1991. pp. 21-28. |
| Deposited articles (preprints, e-prints, or arXiv) | Krick T, Shub DA, Verstraete N, Ferreiro DU, Alonso LG, Shub M, et al. Amino acid metabolism conflicts with protein diversity. arXiv:1403.3301v1 [Preprint]. 2014 [cited 2014 March 17]. Available from: https://128.84.21.199/abs/1403.3301v1​ |
PLoS ONE Endnote Style
You can download the PLoS ONE Endnote Style and PLoS ONE Zotero Style
PLoS ONE Abbreviation
The ISO 4 standard abbreviation for abstracting, indexing and referencing purposes of PLoS ONE is "PLOS ONE"
PLoS ONE Acceptance Rate
The acceptance rate of a journal is the ratio of the number of articles submitted to the number of articles published.
The average acceptance rate of PLoS ONE journal is 46%
PLoS ONE Rejection Rate
The average rejection rate for PLoS ONE falls around 22%
PLoS ONE Indexed in
Science is indexed in Scopus, SCImago, Web of Science, and UGC journal ranking
Read More