Here in this post, apart from Cancer Immunology Research Impact Factor, I have tried to compile all the necessary information a research scholar would seek before publishing an article in the journal.
About Cancer Immunology Research Journal
Cancer Immunology Research is a journal published by the American Association of Cancer Research (AACR).
The journal includes publishes outstanding original articles reporting major advances that span the discipline of cancer immunology, from basic investigations of host-tumor interactions to developmental therapeutics in model systems, early translational studies in patients, and in-depth analysis of late-stage clinical trials.
Cancer Immunology Research Impact Factor
Impact Factor (IF) or often called journal impact factor (JIF) is an index provided by an analytics company named Clarivate. The impact factor is calculated by dividing the number of times the articles are cited in the last two years by the total number of publications in those two years.
Total Citations in 2020 and 2021 = 500
Total Number of Publications in 2020 and 2021 = 100
Impact Factor of the Journal in 2022 = 500/100 = 5
Cancer Immunology Research Impact Factor (2017-2022)
Cancer Immunology Research Impact Factor 2017 – 9.188
Cancer Immunology Research Impact Factor 2018 – 8.619
Cancer Immunology Research Impact Factor 2019 – 8.728
Cancer Immunology Research Impact Factor 2020 – 11.151
Cancer Immunology Research Impact Factor 2021 – 12.020 (updated 29 June 2022)
Cancer Immunology Research Impact Factor 2022
Cancer Immunology Research H-index
The h index is a metric for evaluating the cumulative impact of an author's scholarly output and performance; measures quantity with quality by comparing publications to citations.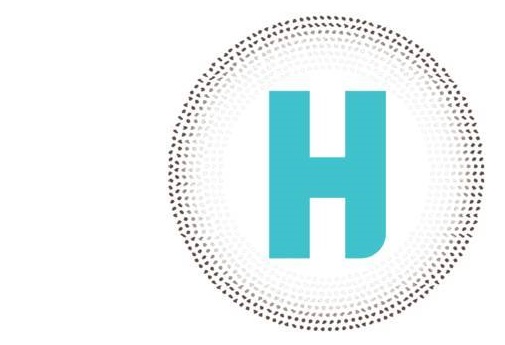 The h index of Cancer Immunology Research Journal is 101, which means among all the published articles in this journal, 101 of these publications have received at least 101 citations each.
Cancer Immunology Research Journal Metrics
Cancer Immunology Research CiteScore
CiteScore (CS) of an academic journal is a measure reflecting the yearly average number of citations to recent articles published in that journal.
Cancer Immunology Research SCImago Rank
The SCImago Journal Rank (SJR) indicator is a measure of the scientific influence of scholarly journals that accounts for both the number of citations received by a journal and the importance or prestige of the journals where the citations come from.
| Year | SCImago Journal Rank (SJR) |
| --- | --- |
| 2018 | 4.990 |
| 2019 | 4.598 |
| 2020 | 4.976 |
| 2021 | 3.623 |
Cancer Immunology Research Editorial Board Members
Below are the latest editorial board members of Cancer Immunology Research
Editor-in-chief
Robert D. Schreiber
Philip D. Greenberg
Deputy Editors
James P. Allison
Glenn Dranoff
Elizabeth M. Jaffee
Robert H. Vonderheide
Senior Editors
Maxim N. Artyomov
Nina Bhardwaj
Vincenzo Bronte
Christine E. Brown
Xuetao Cao
Marco Colonna
Lisa M. Coussens
Sandra Demaria
Olivera J. Finn
Lawrence H. Fong
Nir Hacohen
F. Stephen Hodi
Stephen C. Jameson
Carl H. June
Lewis L. Lanier
Alberto Mantovani
Cornelis J.M. Melief
Evan Newell
Ellen Puré
Padmanee Sharma
Hiroshi Shiku
Mark J. Smyth
Pramod K. Srivastava
Cornelia L. Trimble
Benoît J. Van den Eynde
Jennifer Wargo
Louis M. Weiner
Cancer Immunology Research Publication Fee
Cancer Immunology Research is an open-access journal. The standard publication fee for Cancer Immunology is $2400 (excluding taxes).
In addition to the standard publication fee, there is an open access fee of $2,300 applied for open access publications
AACR journals provide three levels of pricing discount (25%, 50% or 100%) based on the location of the primary affiliation of the corresponding author listed in the author byline of the accepted manuscript.
Full Price
Australia, Austria, Belgium, Canada, China, Czech Republic, Denmark, Finland, France, Germany, Hong Kong, Ireland, Israel, Italy, Japan, Luxembourg, Netherlands, New Zealand, Norway, Singapore, South Korea, Spain, Sweden, Switzerland, Taiwan, United Kingdom, United States
25% Discount
Bahrain, Estonia, Hungary, Iceland, Poland, Portugal, Qatar, Saudi Arabia, Slovenia, United Arab Emirates
50% Discount
Andorra, Brazil, Croatia, Cyprus, Gibraltar, Greece, Greenland, Isle of Man, Kuwait, Latvia, Liechtenstein, Lithuania, Luxembourg, Macau, Malaysia, Malta, Monaco, Oman, Romania, Russia, San Marino, Slovakia
100% Discount
Afghanistan, Albania, Algeria, Angola, Anguilla, Antigua and Barbuda, Argentina, Armenia, Aruba, Azerbaijan, Bahamas, Bangladesh, Barbados, Belarus, Belize, Benin, Bermuda, Bhutan, Bolivia, Bonaire, Saint Eustatius and Saba, Bosnia and Herzegovina, Botswana, British Virgin Islands, Brunei, Bulgaria, Burkina Faso, Burundi, Cabo Verde, Cambodia, Cameroon, Cayman Islands, Central African Republic, Chad, Channel Islands, Chile, Colombia, Costa Rica, Cuba, Curaçao, Democratic Republic of the Congo, Dominican Republic, Ecuador, Egypt, El Salvador, Eritrea, Eswatini, Ethiopia, Faroe Islands, Fiji, French Guiana, French Polynesia, Gabon, Gambia, Georgia, Ghana, Grenada, Guadeloupe, Guam, Guatemala, Guinea, Guinea-Bissau, Guyana, Haiti, Honduras, India, Indonesia, Iran, Iraq, Ivory Coast, Jamaica, Jersey, Jordan, Kazakhstan, Kenya, Kosovo, Kyrgyzstan, Laos, Lebanon, Lesotho, Liberia, Libya, Madagascar, Malawi, Maldives, Mali, Marshall Islands, Mauritania, Mauritius, Mexico, Micronesia, Moldova, Mongolia, Montenegro, Montserrat, Morocco, Mozambique, Myanmar, Namibia, Nauru, Nepal, New Caledonia, Nicaragua, Niger, Nigeria, North Korea, North Macedonia, Northern Mariana Islands, Pakistan, Palau, Palestinian Territory, Panama, Papua New Guinea, Paraguay, Peru, Philippines, Republic of the Congo, Reunion, Rwanda, Saint Kitts and Nevis, Saint Lucia, Samoa, Sao Tome and Principe, Senegal, Serbia, Seychelles, Sierra Leone, Solomon Islands, Somalia, South Africa, South Sudan, Sri Lanka, Sudan, Suriname, Svalbard and Jan Mayen, Syria, Tajikistan, Tanzania, Thailand, Togo, Trinidad and Tobago, Tunisia, Turkey, Turkmenistan, Turks and Caicos Islands, Uganda, Ukraine, Uruguay, Uzbekistan, Vanuatu, Venezuela, Vietnam, Wallis and Futuna, Yemen, Zambia, Zimbabwe
Cancer Immunology Research Review Time
Cancer Immunology Research prioritizes rapid publication and uses single-blind peer review, which is standard across Cell Press journals.
| | |
| --- | --- |
| Initial decision to review | 35 days after submission |
Cancer Immunology Research Reference Style
For manuscripts with more than 6 authors, the names of the first 6 authors must be listed, followed by "et al." For manuscripts with 6 or fewer authors, all authors should be listed. Please note that although example references are shown below, a manuscript's references need not be formatted according to journal style prior to submission.
Journal article
Warrell RP Jr, Frankel SR, Miller WH Jr, Scheinberg DA, Itri LM, Hittelman WN, et al.
Differentiation therapy of acute promyelocytic 584 leukemia with tretinoin (all-trans-retinoic acid). N Engl J Med1991;324:1385–93.
Book chapter
Yuspa SH, Hennings H, Roop D, Strickland J, Greenhalgh DA. Genes and mechanisms involved in malignant conversion. In: Harris CC, Liotta LA, editors. Genetic mechanisms in carcinogenesis and tumor progression. New York: Wiley-Liss; 1990. p.115–26.
Article in press
Articles in press may be listed among the references. The author must provide a DOI to the editor to verify that the article is in press at the indicated journal.
Cancer Immunology Research Endnote Style
You can download the Cancer Immunology Research Endnote Style and Cancer Immunology Research Zotero Style
Cancer Immunology Research Abbreviation
The ISO 4 standard abbreviation for abstracting, indexing and referencing purposes of Cancer Immunology Research is "Cancer Immunol. Res."
Cancer Immunology Research Acceptance Rate
The acceptance rate of a journal is the ratio of the number of articles submitted to the number of articles published.
The average acceptance rate of Cancer Immunology Research journal is 22%
Cancer Immunology Research Indexed in
Science is indexed in Scopus, SCImago, Web of Science, and UGC journal ranking
Read More