Here in this post, apart from Science Impact Factor, I have tried to compile all the necessary information a research scholar would seek before publishing an article in the journal.
About Science Journal
Science, also widely referred to as Science Magazine, is the peer-reviewed academic journal of the American Association for the Advancement of Science (AAAS) and one of the world's top academic journals.
It was first published in 1880, is currently circulated weekly and has a subscriber base of around 130,000.
Science Impact Factor
Impact Factor (IF) or often called journal impact factor (JIF) is an index provided by an analytics company named Clarivate. The impact factor is calculated by dividing the number of times the articles are cited in the last two years by the total number of publications in those two years.
Total Citations in 2020 and 2021 = 500
Total Number of Publications in 2020 and 2021 = 100
Impact Factor of the Journal in 2022 = 500/100 = 5
Science Nature Impact Factor (2019-2022)
Science Impact Factor 2017 – 41.058
Science Impact Factor 2018 – 41.037
Science Impact Factor 2019 – 41.845
Science Impact Factor 2020 – 47.728
Science Impact Factor 2021 – 63.714 (updated 29 June 2022)
Science Impact Factor 2022
Science H-index
The h index is a metric for evaluating the cumulative impact of an author's scholarly output and performance; measures quantity with quality by comparing publications to citations.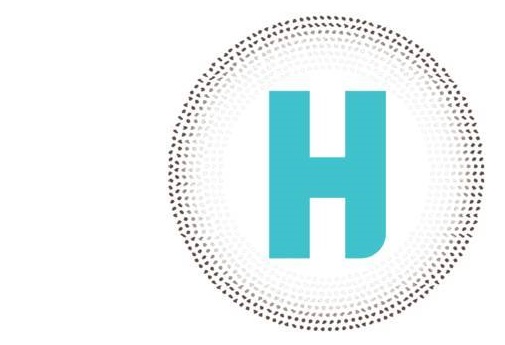 The h index of Science Journal is 1229, which means among all the published articles in this journal, 1229 of these publications have received at least 1229 citations each.
Science Journal Metrics
Science CiteScore
CiteScore (CS) of an academic journal is a measure reflecting the yearly average number of citations to recent articles published in that journal.
Science SCImago Rank
The SCImago Journal Rank (SJR) indicator is a measure of the scientific influence of scholarly journals that accounts for both the number of citations received by a journal and the importance or prestige of the journals where the citations come from.
| Year | SCImago Journal Rank (SJR) |
| --- | --- |
| 2018 | 13.251 |
| 2019 | 13.110 |
| 2020 | 12.556 |
| 2021 | 14.589 |
Science Editorial Board Members
Below are the latest editorial board members of Science
Editor-in-chief – Holden Thorp
Deputy Editor, Cambridge Stella M. Hurtley (UK)
Deputy Editors, Research Phillip D. Szuromi, Sacha Vignieri
Senior Editors Gemma Alderton (UK), Caroline Ash (UK), Brent Grocholski, Pamela J. Hines, Di Jiang, Priscilla N. Kelly, Marc S. Lavine (Canada), Yevgeniya Nusinovich, Ian S. Osborne (UK), L. Bryan Ray, Seth Thomas Scanlon (UK), H. Jesse Smith, Keith T. Smith (UK), Jelena Stajic, Peter Stern (UK), Valerie B. Thompson, Brad Wible, Yuen Yiu
Associate Editors Michael A. Funk, Bianca Lopez, Yury V. Suleymanov, Ekeoma Uzogara
Science Publication Fee
Science is an open-access journal supported by article processing charges (APCs).
Publication Fee for Science is $4500
Publication fee is waived off for an author from a developing country (Hinari A & B countries).
Science Review Time
Science prioritizes rapid publication
| | |
| --- | --- |
| First decision to review | 8 days after submission |
| Submission to 1st Post-Review Decision (Days) | 59 days |
| Submission to Acceptance (Days) | 159 days |
| Accept to Publish (Days) | 42 days |
Science Reference Style
Science, uses a complete citation format that includes all authors, full titles of journal articles, the journal abbreviation, the volume, the first and last page, and the year of publication.
Journals
E. J. Neer, T. Kozasa, Sites for Gα binding on the G protein β subunit overlap with sites for regulation of phospholipase Cb and adenylyl cyclase. J. Biol. Chem. 273, 16265-16272 (1998).
When published in Science's First Release but not yet in print:
W. Jones, B. Smith, Location and function of DNA binding proteins. Science 20 December 2000 (10.4444/science.1054678).
When published in Science's First Release and in print:
W. Jones, B. Smith, Location and function of DNA binding proteins. Science 252, 1056 (2001); published online 20 December 2000 (10.4444/science.1054678).
Technical reports
D. E. Shaw, Technical Report CUCS-29-82 (Columbia University, New York, 1982).
Proceedings
Title of Symposium Published as a Book, sponsoring organization, city and state of meeting, inclusive dates and year (publisher, publisher's city and state, year).
Paper presented at a meeting (not published)
M. Konishi, paper presented at the 14th Annual Meeting of the Society for Neuroscience, Anaheim, CA, 10 to 14 October 1984. [sponsoring organization should be mentioned if it is not part of the meeting name]
Theses and unpublished material
B. Smith, thesis, Georgetown University, Washington, DC (1973).
Books
A. M. Lister, Fundamentals of Operating Systems (Springer-Verlag, New York, ed. 3, 1984). [third edition]
Science Endnote Style
You can download the Science Endnote Style and Science Zotero Style
Science Abbreviation
The ISO 4 standard abbreviation for abstracting, indexing and referencing purposes of Science is "SCIENCE"
Science Acceptance Rate
The acceptance rate of a journal is the ratio of the number of articles submitted to the number of articles published.
The average acceptance rate of Science journal is 6.4%
| Publication | Submissions | Review Rate | Accept Rate |
| --- | --- | --- | --- |
| Science | 11,151 | 17% | 6.4% |
Science Indexed in
Science is indexed in Scopus, SCImago, Web of Science, and UGC journal ranking
Read More